As you can tell, I changed my blog design! I personally love it. LOVE the colors and it's fun! I've been blog designing non stop for
Bloggy Blog Designz
and it just got me in the mood to do something to my own blog!
I hope you like the new look. In celebration... I've also made a new award to give out to my most faithful, as well as some new Bloggy friends! Thank you all for taking time to read my blog. I LOVE reading yours!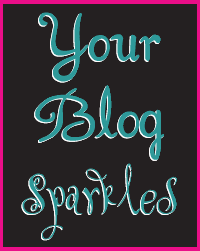 Okay, so the nominees are!!!! JK, Grab your award and feel free to take it and pass it along here! I made a grab code for it... I don't understand why awards have to be such a crazy process! You have to download the pic then upload it to a media hosting site and then put it on your blog. Well I guess you could just download it and then upload it into a widget. WHATEVER the case is, it's much easier to just grab the code and go. I know... blah blah blah. So yeah, back to the awards!